Blog
Free Taster Open Day- this Saturday!
Come along to Chequer Mead this Saturday 14th September and try out just a few of the classes that are held here throughout the week, all for free!
Take part in any of the taster sessions that are running from 10am, and find your new passion!  Enjoy Yoga, Pilates, Tai Chi, Belly Dancing, Adult Ballet, Drawing class and an Introduction into Mindfulness.  Try out some sweet treats and a coffee from The Apron Bar and Coffee House too.
The timetable of the day is below, so pop along!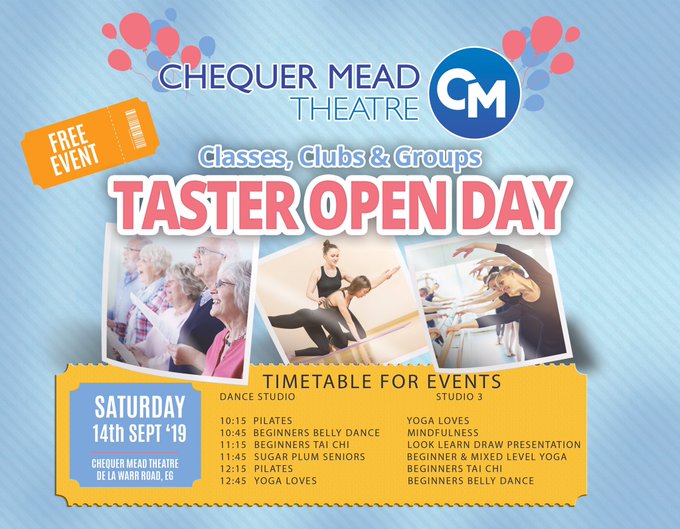 View Comments (0) | Leave Comment
Comments
No comments have been left... yet.